Corrections/Refurbishing
CORRECTIONS/REPAIRS /DRY CLEANING / PRESSING / REFURBISHING / SEWING / LAUNDERING / SPECIAL SERVICES / OZONING (ODOR REMOVAL)
Our problem-solving company is open and stays on the job until the problem is corrected. We're ready to deal with any crisis with a turnover time within days.
Our facilities are equipped with sewing machines and pressing machines as well as dry cleaning equipment and a staff of experienced employees. Our team is not only equipped to re-package, re-label, and repair goods but we also provide services from correcting mis-marked shirts to mis-matched suits. MICARA TRADING LLC is committed to getting the shipment there on time. Other specialties include:
Pressing/Steaming Dry Cleaning/Laundering
Sewing (label changes, shorten sleeves, etc.)
Ticketing
Convert hanging to flat and vice versa
Re-packing
Ozone (odor removal)
Inspections (partial or 100%)
Our knowledge of compliance requirements, in conjunction with the service offerings of Storage and Distribution & Fulfillment means your merchandise is shipped correctly and on time.

MICARA TRADING LLC offers a comprehensive menu of repair, refurbishing, and corrections services to both retailers and manufacturers. We ensure that your product reaches the marketplace in first-quality condition and ready for sale.
Trucking/Logistics & Pier Recovery
Third Party Logistics with MICARA TRADING LLC as your business partner, there's no need to staff your own logistics department. One phone call to us and your logistics needs are completely taken care of.
Entrusting your logistics needs to MICARA TRADING LLC means:
You receive complete logistics services including truck load and LTL shipping any where in the continental United States.
You have the ability to respond to customers' day-to-day and seasonal needs.
Some of your company's funds that were ear marked for logistics can be redirected to other areas.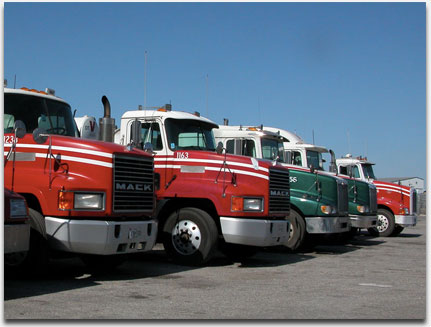 Testimonials

"The relationship we have with Micara Trading and owner David Weisfelner goes back quite some time, and with the company's 30+ years in the industry that won't come as much of a surprise.

Micara operates in the logistics and distribution field with a strong focus on garment work and special services. These specialties include sewing, steaming, dry-cleaning, price ticketing and odor removal, with many other valuable refurbishing options if a client bringing in a shipment finds that something has gone awry in transit.

Given the potential for damage to garments and the high rejection rates caused by even minor blemishes, expert care is required at both ends of the shipment process, from sourcing to delivery. Decades of experience make for great confidence in the latter part of the supply chain, even in cases where the earlier elements don't live up to expectations.

In short, what David Weisfelner and his team don't know about the apparel industry probably isn't worth knowing, and it's their clients who benefit from it!

When you need a quick turnaround and flawless delivery, this is the kind of back up that product planners want to have on their side. As you review the company's website you'll notice the same refrain crop up time and again, "problem solving," "resolving," "solutions," and plenty more synonyms to describe the same core value: Micara Trading is an organization that cares about your business challenges and has a passion to help you hurdle them.

One of the reasons our two companies have connected so often over the years is down not only to geographical proximity but also having values that are extremely close to one another. Both companies have been built on a passion to understand our clients and serve them better with each subsequent shipment. We're both high-touch, hands on service providers with a commitment to solving problems and seeing the job through.

Micara has committed to this superior level of service for three decades and provides a role model for us to keep striving that bit higher with each new piece of work we undertake."